Plastic dishes and packaging were very rare during the Soviet times. Practically all Russians remember the time when groceries were packed in grey or brown paper. Soviet food stores did not even use polyethylene film: sausages, butter, fish and even sea cabbage would be wrapped in packing paper when sold to customers.
It was considered absolutely normal back in those years. Nowadays, it is considered normal to have foodstuffs packed in various plastic containers, bags, bottles, etc. Plastic dishes can be found in practically every home. When going on a picnic, many Russians used to take common kitchenware along – porcelain dishes, metal saucepans, glasses, metal forks, knives and spoons and other items to take them all back home afterwards. Today, picnics have grown plastic.
Disposable kitchenware appeared in the USA in the beginning of the 20th century. Its mass production was launched at the end of the 1950s, and paper was gradually replaced with plastic.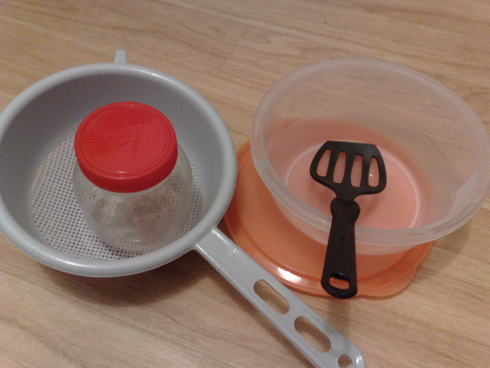 In the USSR, there were no fast food restaurants, and disposable tableware was not in demand at all. Paper and plastic disposable ware appeared in Russia only in the middle of the 1990s.
One should bear in mind the fact that plastic plates and containers can be dangerous because once heated in a microwave oven or filled with hot water they can discharge toxic substances in food or drinks.
Water and other drinks in plastic bottles can be very dangerous for children. When such bottles are heated, they emit bisphenol A. The substance may trigger the development of various cancerous diseases, heart ailments, obesity, diabetes, etc. Bisphenol A is dangerous especially for boys: it can affect the reproductive system of a male embryo in mother's womb.
Baby bottles containing bisphenol were banned in the USA. US companies accepted the condition and started manufacturing plastic bottles without the chemical. Nothing has been changed for other countries, though.
Phthalate is another extremely toxic substance that is used in the production of plastic kitchenware. Phthalates are used as plasticizers – they make plastic materials flexible and soft. They are contained in polyethylene films that are used for packing meat, sausages and other foodstuffs. Phthalates can easily penetrate into fats. Therefore, specialists recommend to keep food in glass, metal or ceramic containers. It is best to use plastic for cold food and cold drinks only.
"For hot food and water one should use only the items that have been exposed to the process of burning in a furnace. Surfaces become absolutely inert as a result of this process and no toxic substances can penetrate from such dishes or containers into your food. Tableware made of glass or stainless steel is just as inactive to hot food. If you have a plastic electric kettle at home, I would recommend to replace it with a metal one. It's more expensive, but it's a lot better for your health," Dmitry Zykov, a food technologies specialist said.
*Source: Pravda
(Visited 77 times, 1 visits today)