*To kick off National Cyber Security Month, Microsoft has joined a large coalition of government agencies, nonprofit organizations and private businesses in crafting a common online safety and security message: 'Stop. Think. Connect.'*
REDMOND, Wash. — Oct. 4, 2010 — Stop. Think. Connect.
That's the message behind a major new online safety campaign that kicks off today and advises consumers about how to be safer online. Microsoft joined a large coalition of government agencies, businesses and nonprofit organizations to craft the slogan, which is the first unified public awareness message focused on online safety. The campaign and its accompanying message is being unveiled today during a ceremony at the Seattle Public Library.
Jacqueline Beauchere, director of privacy and online safety communications with the Microsoft Trustworthy Computing Group, says the concept was inspired by the Smokey Bear campaign, which created a single message for fire prevention: "Only you can prevent forest fires."
"We wanted to come together with one collective voice and have an impact with one clear message – 'Stop. Think. Connect,'" Beauchere says. "A lot of these participants compete with each other on a daily basis, but they're all grounded and passionate about this pressing social issue."

About the image: The new craft the slogan is the first unified public awareness message focused on online safety. Image credit: Microsoft
The coalition members included businesses such as Facebook, Google, and Intel; was led by organizations such as the Anti-Phishing Working Group (APWG) and the National Cyber Security Alliance (NCSA); and government agencies such as the U.S. Department of Commerce, the Department of Homeland Security (DHS), and the Federal Bureau of Investigation. Beauchere has been Microsoft's representative to the NCSA Board of Directors since August 2007.
The White House also was involved with the campaign, Beauchere says. Several months ago, President Barack Obama called for a national awareness campaign for computer safety and security. The call coincided with the efforts already underway by the coalition, which had been working on a new message for more than a year.
Today's ceremony kicked off the annual National Cyber Security Awareness Month (NCSAM), which is held every October and sponsored by the DHS and the NCSA. Microsoft is spreading the word about NCSAM and the new campaign though its consumer online safety web site, which has new content including social networking guidance, as well as on YouTube, Twitter, and Facebook.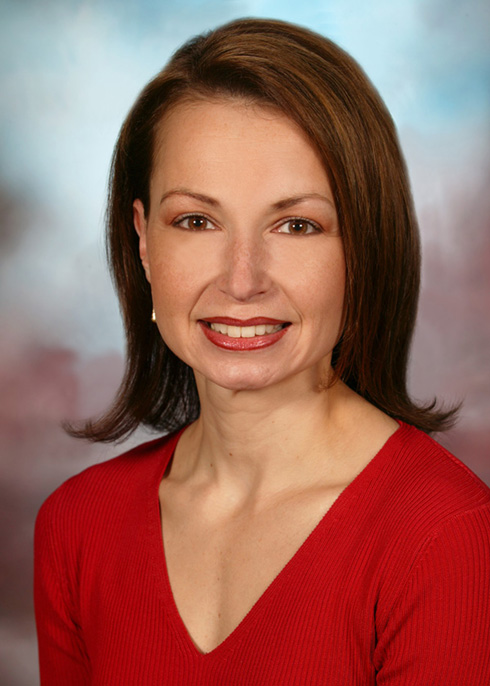 About the image: Jacqueline Beauchere, director of privacy and online safety communications with the Microsoft Trustworthy Computing Group. Image credit: Microsoft
Microsoft's work on the campaign aligns with the company's long-term commitment to inform consumers and help enable safer habits and practices that have a domino effect for the broader online community, Beauchere says. The company takes a three-pronged approach to online safety, she says. It creates and provides technology; it offers informational and educational resources to help individuals stay safer online; and it collaborates with governments, nonprofits and others in the industry to raise awareness about online risks and encourage the adoption of safer online habits.
The company recently partnered with technology expert and iLOOKBOTHWAYS founder Linda Criddle on a free Internet Explorer add-on that offers online safety tips for consumers. Built by LOOKBOTHWAYS, the Internet Safety Calendar provides relevant monthly advice to help consumers keep themselves and their families safe online, says Criddle, a former Microsoft employee. The calendar sends monthly reminders to help consumers take action on important online safety issues, such as resetting passwords or requesting credit reports.
"It's a concept we've been kicking around for quite some time," Criddle says. "It can be overwhelming as a consumer to get a list of things we should be doing about safety. But if we can send actionable items to consumers that have a timely element, consumers can take small steps to increase safety as opposed to swallowing an elephant all at once."
Beauchere said that the campaign includes a series of tips for consumers. The coalition based its work on extensive research about consumers' knowledge of and attitude toward online safety, Beauchere says. In general, consumers are aware of what they need to do to be more secure online. The collective messages and guidance coming from industry – about the need for strong passwords, security software, and regularly installed updates, for example – are known and being acted upon.
Still, the public is hungry for more information about the growing nuanced and sophisticated online safety risks, the research found. More Americans are concerned about the loss of personal or financial information (54 percent) than about losing their jobs (53 percent) or not being able to provide health care for their families (51 percent).
Beauchere says it isn't surprising Americans are so concerned about online safety. "In the broadest terms, the online world is no different from the offline one – there is a portion of the population that is up to no good," she says. The threats are numerous and include everything from identity theft to cyberbullying.
That's why everyone has a role to play in helping keep the Internet safer and more secure, Beauchere says. Consumers need to use the latest security software. Government needs to survey the landscape and be aware of the risks. Law enforcement needs to step up and investigate crimes and punish the bad guys. And industry needs to do its part and make technology simple and easy to use.
"Safety is everyone's shared responsibility," Beauchere says. "That's why the supporting message for the campaign is 'Safer for you, more secure for all.'"
*Source: Microsoft
(Visited 37 times, 1 visits today)