Anna Chapman, who was deported from the United States to Russia several months ago as a result of the spy scandal between the two countries, has started a brilliant career in the world of fashion and show business. The sexually appealing woman, who proved to be not a very good spy in one of the most humiliating operations for Russian secret services, has found a gap which she could fill perfectly. In her new activities, Russia's probably most popular redhead is now known as "agent 90-60-90," Italy's La Repubblica wrote.

Chapman officially took her new role last Thursday at Moscow's Soho Rooms club as she attended Maxim magazine party. She appeared at the party as one of Maxim's Russian 100 sexiest women. Thus, Anna Chapman comes along with Russian most beautiful models, singers, TV and film stars.
The sexy spy arrived at the party wearing a beautiful red gown. She was accompanied by two bodyguards, who escorted her to the VIP zone of the club. Chapman spent the whole evening in a company of Maxim Russia editorial director Ilya Bezugly. Anna was seen drinking champagne and chatting with him.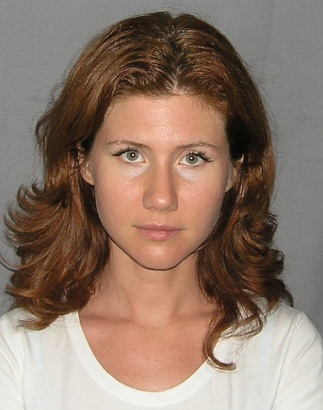 About the image: Anna Chapman. Image credit: Wikipedia
Many believed in Russia that Chapman would be able to make a career in politics. She became very popular in her hometown of Volgograd after the spy scandal. A pro-Kremlin movement even offered her to become an honorary citizen of the city. The head of the Volgograd division of Russia's Liberal and Democratic Party, Alexander Potapov, said that Chapman could run for the State Duma, if she wanted to.
Apparently, Chapman decided to choose a different path for her career. Several weeks ago, she posed in miniskirts for men's magazine Zhara (Heat). The magazine reported highest sales records after the publication of Chapman's photos. A scandal broke out afterwards when it became known that Anna had posted a behind-the-scenes photo from the photo session on the net. The photo was said to be even more provocative than the session itself.
News agencies said that Chapman violated the terms of her contract with the magazine and could be put on trial for that.
Anna Chapman, born as Anna Kushchenko, was earlier doing business in the USA and Britain. She moved to Great Britain in 2003, after she married Alex Chapman. She was working at NetJets Europe, where she was in charge of documents connected with the company's deals with natural persons.
She moved to the USA in February 2010 and started her own real estate business there. Chapman was arrested after she was seen in a company of a Russian official. US secret services believed that Chapman was delivering secret information to the official.
*Source: Pravda
(Visited 152 times, 1 visits today)