*Announcing a new Windows Live Photo Gallery experience on foursquare that helps users discover some of the best photo spots in their city.*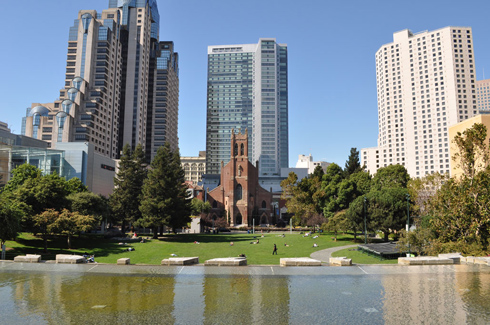 About the image: Yerba Buena Gardens. Located at Fourth and Mission Streets in San Francisco, Yerba Buena Gardens features public art and five acres of gardens. Image credit: Microsoft
REDMOND, Wash. – Windows Live has teamed up with the popular mobile application foursquare to give shutterbugs in Seattle, San Francisco and New York City tips on the best photo locations in their cities.
The Windows Live Photo Gallery foursquare experience provides tips on where and how to take great pictures to share in the three cities, from top tourist spots to hidden gems. In addition to the location, the new experience provides details on how to set up the perfect shot.
See how it works and find out more on the Windows Experience Blog including more information about the three photographers who helped select the amazing photo spots shown in these pictures.
About foursquare
Foursquare is a mobile application that makes cities easier to use and more interesting to explore. Foursquare lets users "check in" to a place when they're there, tell friends where they are and track the history of where they've been and who they've been there with. As of August 2010, foursquare had close to three million users worldwide. Visit foursquare.com for more information.
*Source: Microsoft
(Visited 18 times, 1 visits today)