*Engkoo, a new language assistance search technology released by Bing in China, helps Chinese speakers learn not just English words but the language itself, complete with slang and idioms.*

 
REDMOND, Wash., Aug. 26, 2010 — Teach someone a word and help them once. But teach a search engine linguistics, and it can help people learn an entire language.
This is the basic premise behind Engkoo, Microsoft's new all-encompassing language assistance search technology released by Bing in China to help Chinese Internet users learn English. But Engkoo, which loosely translates as "English vault," provides more than just search and translation results.

 
Engkoo provides a variety of Web results, sentences, images and videos to help users get context for a word or phrase. It also has text-to-speech functionality, so users can hear a word or phrase read out loud in a sentence. Phonetic search capabilities allow someone searching for "shampin," for example, to still be able to find "champagne."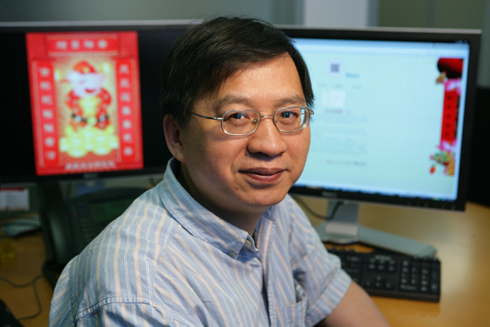 About the image: Ming Zhou, Senior Researcher and Research Manager, Natural Language Processing Group at Microsoft Research Beijing. Image credit: Microsoft

 
"According to statistics, about 15 new words and uses for words appear in the English language every day," says Ming Zhou, senior researcher and research manager of the Natural Language Processing Group at Microsoft Research in Beijing. "Any manual effort will have a hard time keeping up. And translation quality has always been a big issue, so you can imagine the enormous translation potential of using a variety of data from the Web."

 
Armed with several years-in-the-making Microsoft technologies, Engkoo can search the Internet on its own, adapting itself and drawing in new or changing words, idioms and colloquialisms in both languages. Faster than any dictionary and more adaptable and up to date than any static language program for purchase, Engkoo seeks to close the translation gap that exists on the Internet, Zhou explains.

 
Engkoo has been named a finalist for the Wall Street Journal's 2010 Asian Innovation Awards, which it called "a cross-section of some of the most exciting products and services being developed in Asia." Engkoo was chosen from close to 300 nominations as one of 12 finalists. It has also been profiled in Engadget and Popular Science; the latter wrote that Engkoo "could become a model for language learning tools bridging any two tongues."

 
Engkoo, including the technology behind it, has been at least a decade in the making. It began with the Natural Language Computing Group, and a number of other research teams have contributed to the effort along the way, including the Innovation Engineering, Speech, Human Computer Interaction, and Web Data Management groups in Beijing, in addition to the Natural Language Processing group in Redmond.

 
Zhou was an associate professor at the University of China when he joined Microsoft Research and began working on language learning and machine translation. The team's first project was English Writing Wizard, a writing assistance program with a manually compiled lexicon. This project evolved into a feature called English Writing Assistance, which shipped in Office 2003.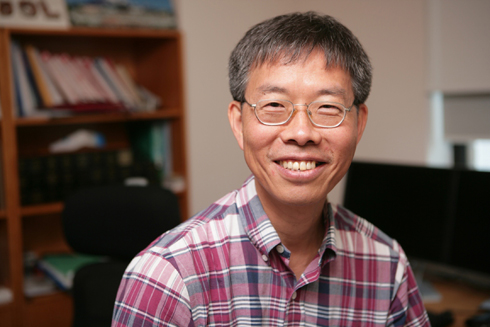 About the image: Frank Soong, Research Manager, Microsoft Speech Group. Image credit: Microsoft

 
At Microsoft TechFest in 2007 and 2008, the group presented the results of its work in the form of a project called "Lingo." After generating excitement at Microsoft's internal show-and-tell, the Innovation Engineering Group of Microsoft Research took over. The group worked closely with Bing and MSN, and refined the scenario and technology to better solve users' pain points in a process they call "deployment-driven research." After reaching production quality, Engkoo was shipped as a part of Bing in China, attracting millions of new customers to the product.

 
"I think the stars aligned for this project," says Matt Scott, development lead of the Innovation Engineering Group and Engkoo project manager. Scott emphasized the importance of teamwork in every phase of Engkoo's development, a sentiment echoed by Frank Soong, research manager of the Speech Group that worked on Engkoo's text-to-speech features.

 
"We learned a lot working together – specifically that together we can achieve more," says Soong.

 
Engkoo's speech synthesis has good pronunciation, and the intonation is not bad, Soong says. "Our English text-to-speech actually speaks better English than most of the English teachers in China," he says, noting that although he spent two decades going to graduate school and working in the United States, he still struggles with the right intonation and sometimes, pronunciation.

 
"The motivation is really this: There are more than 250 million people in China trying to learn English, and the rest of the world is trying to learn Chinese," Soong says. "The momentum of financial and economic development in China cannot be underestimated, and people familiar with both Chinese and English do have advantages in business markets. Engkoo serves this kind of need in both directions, and the technology can be applied to other language pairings as well."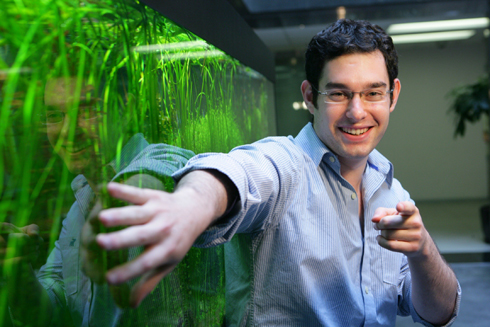 About the image: Matt Scott, Engkoo Project Manager, Development Lead of Microsoft's Innovation Engineering Group. Image credit: Microsoft

 
Zhou echoes the demand for learning English worldwide, even in the United States, and says that using Engkoo technology to create language-assistance translation for other language pairs such as English and Japanese, is his group's next major goal.

 
"Plenty of people want to learn English, and translation is not just needed in China," Zhou says. "Our technology is language independent, which means we can easily adapt it to other language pairings as soon as we get enough data. This is one of our future considerations, along with things like mobile scenarios."

 
Tony Chor, principal group program manager of Bing's Search Technology Center in Asia, says that to have so many groups collaborating on key Microsoft technologies to help them to become one real-world product was "unique, and a pretty big effort."
"The Internet is the megatrend of our lifetime, and Engkoo is one of the things that serves to unlock it," says Chor. "Being at the crossroads of that, along with the emergence of China on the world stage, has been incredibly exciting."

 
Chor was one of the only native English speakers on the project, and said some of the biggest problems for people on the team as well as language learners are idioms and slang. He writes a semi-regular column on English slang for his coworkers that explains such phrases as, "taking with a grain of salt," "hitting the nail on the head," "going postal," and "hook, line and sinker."

 
"These are the kinds of things that traditional dictionaries won't address," Chor says. "Languages are constantly evolving. Engkoo is always crawling billions of pages on the Internet looking for new terms and uses so it can provide that information to users."

 
"All along we've been working together and looking for ways to help test ideas in the real world," Chor says. "If Microsoft has a secret weapon, it's really Microsoft Research and having the product groups take advantage of great minds and great thinking."
*Source: Microsoft
(Visited 112 times, 1 visits today)