SUNNYVALE, Calif. & MANISA, Turkey (BUSINESS WIRE) — Yahoo! and Vestel Group, the largest TV manufacturer in Europe, announced on Sept 3. that consumers across Europe will soon be able to easily access thousands of content sources, movies, TV shows, social networks, videos, and other kinds of Internet content through Yahoo! Connected TV.
Vestel and partner OEM brands will ship Yahoo! Connected TV to consumers in more than 40 countries across Europe starting in Q1 2011.

 
The Vestel Group of companies is a strong, leading player in European and global markets for consumer electronics, white-label goods and digital products accounting for 16% of the LCD TV market and 25% of the digital set-top-box market in Europe. With its proven technology and design and development competencies, Vestel is one of the world's leading OEM and ODM producers.

 
"As a leader in the consumer electronics space, Vestel is committed to delivering the highest quality entertainment experiences across devices to our consumers. Yahoo! has a proven track record of enabling a powerful developer community and delivering the best Internet TV experiences to millions of users around the world," said Turan Erdogan, board member and president of sales, marketing and R&D, Vestel Group. "Through this partnership, we provide customers with a high-quality, easy to use, well-known platform for delivering Internet apps directly to our connected products."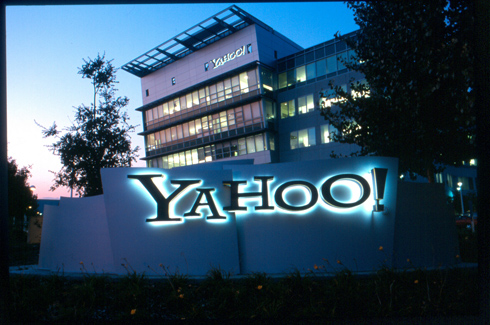 Image credit: Yahoo!

 
"Yahoo! is transforming the television experience for millions of consumers around the world. Vestel's innovative consumer electronics products combined with Yahoo!'s industry-leading Connected TV platform allow consumers to experience the Internet and television together in ways they never have before," said Rich Riley, senior vice president and managing director, Yahoo! EMEA. "This is the future of television."

 
With Yahoo! Connected TV, consumers can launch TV widgets or apps with a click of a button, which will give them direct access to thousands of entertainment sources, movies, TV shows, videos, and other kinds of Internet content on demand. They can stream the latest movies on Coolroom(R); get local and global updates from Sky News and BILD News; browse the latest sports scores on BILD mein Klub; listen to music on Putpat; shop on eBay(R); play games on PlayJam; and keep up with their friends on Twitter(R) and Facebook(R) — all while watching TV.
With new Web-based development interfaces, publishers can easily create widgets with the Yahoo! TV Widget Development Kit (WDK).

 
*Source: Yahoo!
(Visited 31 times, 1 visits today)