As of today, Apple has sold more than two million ipads. The device was launched on April 3, 2010.
So it means one million ipads a month.
"Customers around the world are experiencing the magic of iPad, and seem to be loving it as much as we do," said Steve Jobs, Apple's CEO.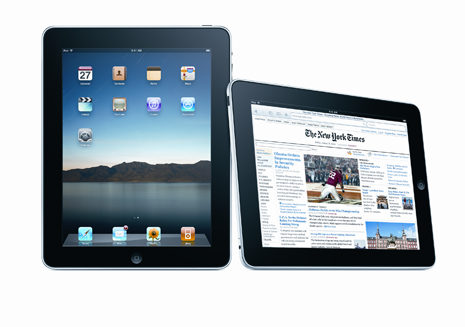 Image Courtesy: Apple
Apple claims that the device 'allows users to connect with their apps, content and the Internet in a more intimate, intuitive and fun way than ever before. Users can browse the web, read and send email, enjoy and share photos, watch HD videos, listen to music, play games, read ebooks and much more, all using iPad's revolutionary Multi-Touch user interface.'
In addition to this great news, Reuters recently wrote that Apple has overtaken Microsoft as the biggest tech company.
😉
Nahh… this is Steve Jobs 'magical power'. What can Steve Ballmer do? 🙂
(Visited 16 times, 1 visits today)