Leading Romanian Universities and Research Organizations Connected Through Cloud Computing Technologies from IBM
BUCHAREST, Romania, – 03 Nov 2010: IBM (NYSE: IBM) today announced it has been selected a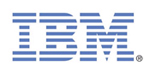 RoGrid will use 286 compute nodes of IBM System x and BladeCenter servers at six Romanian universities that are linked together using cloud computing technologies to provide RoGrid with an overall computing capacity of 25.7 trillion calculations per second and a storage capacity equivalent to the contents of books made from 6.5 million trees.
IBM has already installed the computing infrastructure at the Technical University of Cluj-Napoca, the Western University of Timisoara, the University of Craiova, the Oncology Institute of Bucharest, the Politehnica University of Bucharest and the Fine Mechanics Institute of Bucharest.
The project is of key importance to Romania providing computational power to over 50 researchers working on 10 scientific projects. Several projects have already benefitted from the new system, including:
AeroLink, a high performance network to support aeronautical research;

Knowledge Extraction, a project that uses intelligent agents to extract knowledge from unstructured data; and

EXTREM-GRID, a project to analyze the vital parameters of persons under extreme conditions such as high altitudes or speeds and travelling through space.
"Cloud computing systems are key to national research projects as they provide access to massive computational power by linking a number of geographically distributed resources as one integrated system, helping to cut costs and reduce development time," said Professor Doina Banciu, PhD, General Director of the National Institute for Research and Development in Informatics and a National Representative in the European Grid Initiative. "IBM was chosen as the partner for this project because of its long-standing experience in grid computing, its support of open standards and the high performance of its solutions."
"Research organizations around the world are benefitting from the latest technologies in cloud computing, enabling them to get the most out of their investments in IT through powerful, scalable and cost effective solutions," said Mihail Tudor, Country General Manager, IBM Romania. "Our project with RoGrid is based on the high performance of our IT infrastructure solutions and our industry leadership in cloud computing."
*Source: IBM
(Visited 16 times, 1 visits today)