*Next Generation Blue Gene prototype judged most efficient by Green500.org*
ARMONK, N.Y., – 19 Nov 2010: IBM supercomputers are the most energy efficient supercomputers in the world, according to the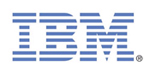 latest Supercomputing 'Green500 List' announced by Green500.org. A prototype of IBM's next generation Blue Gene supercomputer is #1 on the list. 
The list shows that 15 of the top 25 most energy efficient supercomputers in the world are built on IBM high-performance computing technology. The list includes supercomputers from China to Germany and the United States that are being used for a variety of applications such as astronomy, climate prediction and pharmaceutical research. IBM also holds over half of the top 100 positions on this list. 
Energy efficiency, including performance per watt for the most computationally demanding workloads, has long been a core design principle in developing IBM systems. According to the Green500 list, IBM supercomputers are the most energy efficient supercomputers. Energy efficient supercomputers can allow IBM clients to realize critical cost savings by lowering power consumption and reducing expenses associated with cooling. For example, for every $1 spent on electricity with the #2 system on the Green500 list, clients would spend $0.56 cents on a petascale system based on IBM's next generation Blue Gene (1), which is 77 percent more energy efficient than the next system on the Green500 list (2). 
IBM's next generation Blue Gene is scheduled to be deployed in 2012 by Lawrence Livermore National Laboratory (LLNL) and Argonne National Laboratory (ANL), both of which collaborated closely with IBM on the design of Blue Gene, influencing many aspects of the system's software and hardware. 
"As a research and development laboratory, we depend on large high performance computing systems to fulfill our national security missions," said Dona Crawford, associate director for Computation at Lawrence Livermore National Laboratory. "By reducing energy costs, we are able to make high performance computing (HPC) resources available to more researchers and their collaborators, advancing both science and the computing applications that make it possible."   
"IBM's next generation Blue Gene provides a glimpse of the discipline needed to improve power efficiency in order to allow the industry to build exascale-class systems capable of solving highly complex challenges," said Rick Stevens, associate laboratory director for computing at Argonne National Laboratory. "Running such a powerful computer so efficiently shows that we can balance the demands of the advanced simulation and modeling community with environmental concerns."   
Columbia University and the University of Edinburgh contributed to the next generation Blue Gene's processor chip design. Both institutions plan to use the system to advance quantum chromodynamics (QCD), which is a part of the study of particle physics.   
IBM offers the broadest range of supercomputers represented on the Green500 List including Blue Gene, Power servers, System x iDataPlex, BladeCenter and hybrid clusters. 
More information about the Green500 List is available at https://www.green500.org. 
More information about IBM and HPC Solutions: www.ibm.com/deepcomputing.
1 (1) Assuming petascale-sized next generation Blue Gene will achieve equivalent Mflops/Watt as presented on Green500 list from Nov. 2010. $/kW is standard price estimate for electricity used by industry standard benchmark bodies (source: www.storageperformance.org). Power data derived from www.green500.com. All client examples cited or described are presented as illustrations of the manner in which some clients have used IBM products and the results they may have achieved. Actual environmental costs and performance characteristics will vary depending on individual client configurations and conditions. Contact IBM to see what we can do for you.
2 (2) Based on the Green500 list from Green500.org, IBM's next generation Blue Gene delivered 1,684.20 mflops/watt compared to the #2 system, which delivered 948.29 mflops/watt.
 *Source: IBM
(Visited 12 times, 1 visits today)