The Head Coach of the Argentina National Soccer team, Diego Maradona, has vowed to run naked through Buenos Aires if his team wins the FIFA 2010 World Cup in South Africa.
🙂
Making his declarations live on Wednesday in an interview with Radio FM, he stated "If we win the Cup, I will run naked around the Obelisc in the center of Buenos Aires".
It would not be the first time he has appeared nude – he once graced the pages of the magazine El Grafico au naturelle.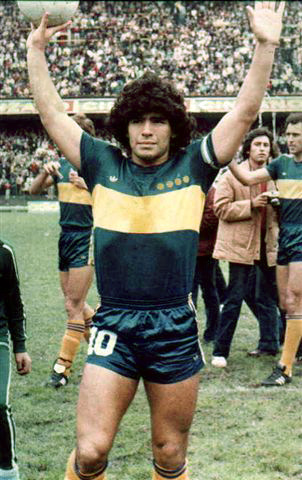 About the image above: Diego Maradona. Image credit: Wikipedia
Argentina reached South Africa after a difficult campaign including a 6-2 thrashing at the hands of lowly Bolivia and meet Nigeria, Greece and the Republic of Korea (South) in Group B.
The betting agencies place Spain as the main favourites to win on 4-1, Brazil second on 7-2, England third on 6-1 and Argentina fourth on 7-1.
*The post is written by – Aleksei Federov
*Source: Pravda
(Visited 343 times, 1 visits today)