ARMONK, N.Y. – 31 May 2011: IBM today announced an expansion of its Smarter Commerce initiative to help Business Partners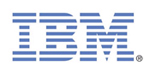 seize the growing market opportunity created by shifting buying patterns brought on by mobile and social computing.  In addition to sales, marketing and technical guidance, Business Partners can qualify to earn incentives of up to 50 percent of the software sales transaction and receive zero percent financing.
With today's news, IBM is making it easier and more cost effective to offer Smarter Commerce solutions. IBM's Smarter Commerce initiative delivers software and services to help companies transform their business processes to more quickly respond to shifting customer demands in today's digital marketplace.
IBM's estimates the Smarter Commerce market opportunity for software at $20 billion, driven by the demands from organizations who are increasingly looking for ways to bring new levels of automation to marketing, sales and fulfillment to secure greater customer loyalty.
IBM is investing in its ecosystem of partners, delivering the right set of skills, technical support, development resources, and industry expertise that will allow them to expand their capabilities to more effectively fulfill client demands brought on by social networking and mobile computing.  The first stage of this initiative will focus on business partners with skills in retail, telecommunications, banking and consumer products industries.
Through IBM's Smarter Commerce for Business Partners, partners can qualify for an assigned IBM relationship manager to provide day-to-day support, business development funds to invest in marketing and events, and attend IBM business development workshops and assessment tools to develop customized client requirements.
Business Partners can also qualify to receive special financing incentives.  IBM Global Financing (IGF) will offer partners zero percent, twelve month interest-free financing, to those partners enrolled in the IBM's Software Value Plus Business Partner Program.
Business Partners can also qualify to receive special financing incentives. IBM Global Financing (IGF) is offering zero percent financing* for 12 months for credit-qualified clients and Business Partners purchasing new IBM software licenses and first subscription and support charges.  Competitive rates are also available for 24- and 36-month payment terms for hardware, software and services.  IBM Global Financing can help Business Partners and their customers lower the up-front cost of Smarter Commerce, optimize their return on investment and conserve capital for investment in their business.
"With Smarter Commerce, IBM is defining a new market opportunity for our global Business Partners that will enable them to increase their skills and expand their business in support of  growing clients demands," said Craig Hayman, General Manager, IBM Industry Solutions. "IBM is extending Smarter Commerce to our ecosystem of partners through the broadest support of  industry experts, technical experts and sales enablement support to help them drive higher-margin sales in this emerging market."
One benefit for Smarter Commerce Business Partners is that they can join IBM's Software Value Plus Program, for which IBM Global Financing (IGF) will offer them zero percent, 12-month, interest-free financing.  IGF plans to build on the software offerings with hardware and services financing for the Global Partner Specialty Program that the company has planned for the future. With these types of offerings, IGF can help business partners and their customers lower the up-front costs of  building and delivering Smarter Commerce offerings and accelerate their return on investment.
With today's news,  Smarter Commerce for Business Partners offers two options which are designed to help partners build and deliver a broad range of offerings — from integrated supply chain management, collaborative B2B networks and business-to-consumer solutions.
Software Value Plus Smarter Commerce Capability – business partners can now qualify to receive incentives as high as 50 percent of the sales transaction for Smarter Commerce software, including Unica, Coremetrics, Unica and Websphere Commerce offerings. To qualify, Business Partners must be authorized IBM software providers with certifications in sales and technical support.

The Smarter Commerce Solution Development Initiative — designed to deliver industry-specific sales and technical support, client focused workshops, access to IBM's global innovation centers and sales assistance in client engagements. To qualify, regional integrators, ISVs, marketing service providers, must have IBM software and industry-specific certifications in retail, telecommunications, banking and consumer product industries.
Certified partners can also take advantage of the Smarter Commerce University to increase their skills.  Through virtual and face-to-face course materials, business partners can gain access to quick-start sales plays, role-based learning, competitive analysis and analyst review information as part of the training.
For more information on IBM Smarter Commerce, please visit https://www.ibm.com/smarterplanet/us/en/smarter_commerce/overview/index.html
For more IBM Business Partner information please visit: www.ibm.com/partnerworld/page/pw_sol_smp_smarter_commerce
As IBM celebrates its Centennial year, one of the key milestones in its history was establishing the Internet as a platform for business. Today's Smarter Commerce marketplace was made possible by the advent of e-business a decade ago.   The smarter, educated consumer of today benefits from the integrated knowledge of commerce, collaboration and content described by IBM in 1996.
Note: *Additional terms and conditions may apply. IBM Global Financing offerings are provided through IBM Credit LLC in the United States and other IBM subsidiaries and divisions worldwide to qualified commercial and government clients. Rates for credit-qualified clients and are based on a client's credit rating, financing terms, offering type, equipment type and options, and may vary by country. Other restrictions may apply. Rates and offerings are subject to change, extension or withdrawal without notice.
*Source: IBM
(Visited 25 times, 1 visits today)