*Microsoft Chief Research and Strategy Officer Craig Mundie gathered with individuals from across the company this week for a day of futuristic demos showcasing natural user interfaces, 3D technologies and new ways to interact with computers. Get a behind-the-scenes look.* 
REDMOND, Wash. – Feb. 24, 2011 – Microsoft provided a glimpse into computing's future at the Microsoft Home this week, showing demos of 3D and virtual worlds, vision systems that create new models for interacting with computers, and research that explores potential scenarios for Kinect beyond gaming.
Mundie and Don Mattrick, president of Microsoft's Interactive Entertainment Business, also announced plans to make a Kinect for Windows software development kit (SDK) available this spring. The non-commercial SDK will be geared to academics and enthusiasts.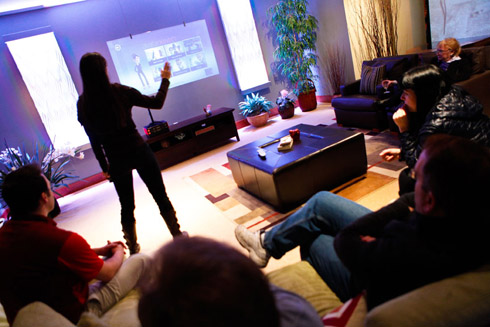 About the image: A Look at Avatar Kinect for Xbox. Avatar Kinect replicates a user's speech, head movements and facial expressions on their Xbox avatar. Avatar Kinect lets users hang out with friends in virtual environments and shoot animated videos to share online. Redmond, Wash. Feb 21, 2011. Image credit: Microsoft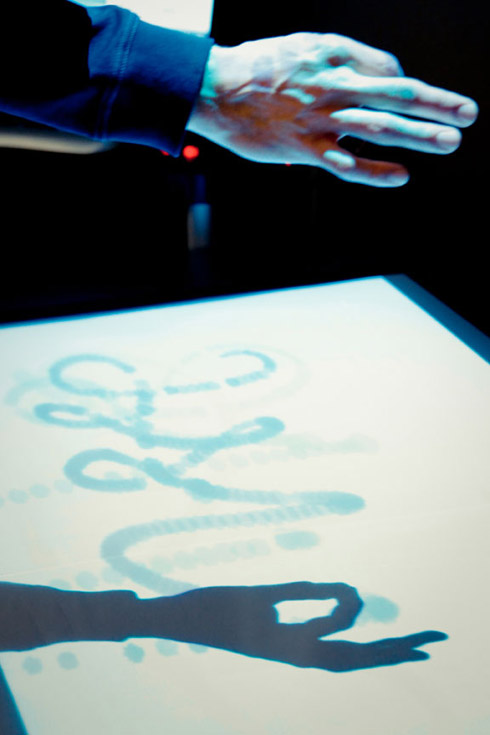 About the image: Retro Reflective Air Gesture Display. In this Applied Sciences Group demo, the display can see the hand above the surface. Using a retro reflective screen, camera and projector, computer vision algorithms can interpret above-screen gestures, such as a closed finger loop, to write, paint or control navigation. Redmond, Wash. Feb 21, 2011. Image credit: Microsoft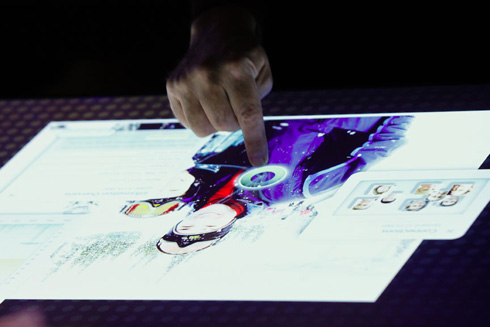 About the image: Image Manipulation Using Surface. Craig Mundie uses Surface to reveal data associated with a photo as part of the conceptual prototype. Redmond, Wash. Feb 21, 2011. Image credit: Microsoft
See videos of some of the demos in the Rethinking Computing newsroom. 
*Source: Microsoft
(Visited 35 times, 1 visits today)