*POSCO ICT showcases New Smart Grid System at Jeju Smart Grid Demonstration Complex*  
SEOUL, South Korea, – 04 Nov 2010: IBM today announced its collaboration with POSCO ICT to develop South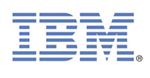 Korea's first renewable energy management system for a smart grid. As part of South Korea's national Smart Grid initiative to achieve the vision of "Low carbon, Green growth," the intelligent renewable energy management system will be installed as a showcase at the Smart Grid Demonstration Complex located on Jeju Island. 
Driven by a desire for greater energy security, sustained economic growth, and reduced environmental impact, the Korean government, together with the country's leading technology companies, has embarked on a bold smart grid strategy.  The Smart Grid initiative, spearheaded by the Jeju Island Smart Grid Demonstration Project, is a comprehensive program that covers Smart Power Grid, Smart Consumers, Smart Transportation, Smart Renewable Energy, and Smart Electricity Services. Its goal is to promote economic growth for the country and set a foundation for Korean companies' technological strength in the global smart grid market. 
"POSCO ICT has identified the smart grid business as a key future growth engine," said Choi Chang-ho, Executive Director, POSCO ICT's Smart Grid Promotion Group.  "Through the collaboration with IBM, POSCO ICT will be able to take a step forward as a leading company in the domestic smart grid market." 
In addition to Jeju Island, POSCO ICT will also leverage IBM's consulting capability and business analytics and software solutions to develop a renewable energy management system for use in manufacturing facilities such as steel and chemical plants, new industrial complexes and smarter buildings in Korea. 
"Collaborating with POSCO ICT to develop South's Korea's first smart grid system will advance the development of domestic smart grid technology," said Kim Nam-gyu, executive director, IBM Korea's Communications Sector. "IBM will continuously strive to play a significant role to assist Korea in leading these initiatives globally through joint investments and collaborative research." 
The vision 
POSCO ICT set up a smart grid business unit earlier this year, recognizing that a renewable energy management system is vital for a smart grid solution – it enables production of renewable electricity using natural resources such as wind and solar, while being securely interconnected with existing power networks. 
In collaboration with IBM, POSCO ICT will adopt IBM business analytics software to build an intelligent renewable energy management system that can enable informed decisions on power generation based on quantitative analysis. The new system will help establish optimum countermeasures for possible changes in energy supply and demand through a prior scenario analysis. It can integrate management efficiency initiatives and quickly propose fine-tuned plans for the management of energy. 
The system will be able to forecast the electricity demand to ensure efficient and accurate production of electricity. IBM will also set up a Web portal for electricity services for customers and system users. IBM will provide products for integrating data across systems to ensure optimized interconnections of the new system with external systems. The project is expected to be completed in December.
POSCO ICT also plans to create a standard for energy management that recognizes that limited resources must be used efficiently, and manage the optimized energy efficiently. 
IBM is leading Korea's smart grid development through joint investments and collaborative research. IBM contributed to the Korean Ministry of Knowledge Economy's smart grid roadmap draft, and was a consultant to establish a roadmap for the Jeju Smart Grid Demonstration Complex in alliance with KEPCO and KDN last year. 
IBM software includes Cognos Business Intelligence, ILOG OPL-CPLEX, WebSphere Enterprise Service Bus (ESB) and DB2 database products. 
About POSCO ICT 
POSCO ICT, formed as a result of the merger of POSDATA and POSCON, offers unique services in engineering, automation, system integration and IT outsourcing. For more information, please visit: https://www.poscoict.com/ 
*Source: IBM
(Visited 26 times, 1 visits today)