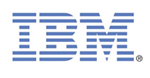 ARMONK, N.Y. – 11 Nov 2010: IBM today announced the closing of its acquisition of Netezza Corporation. Netezza will expand IBM's business analytics initiatives to help clients gain faster insights into their business information, with increased performance at a lower cost of ownership. IBM announced a definitive agreement to acquire Netezza on September 20, 2010. 
Netezza data warehouse appliances bring analytics directly into the hands of business users within every department of an organization such as sales, marketing, product development and human resources. The simplicity of deploying Netezza appliances makes the technology ideal for the needs of high-performance analytics, requiring minimal administration and IT skills, and enables clients to run complex data queries within days of deploying the solution. 
A recent Global IBM Study revealed that 83 percent of CIO's identified analytics as a top priority.  The combined strengths of IBM and Netezza are a key differentiator at a time when organizations of all sizes are looking to gain more insight from their business information.  
IBM and Netezza have been strategic partners for many years and will continue to focus on delivering workload optimized systems that provide integrated software, servers and storage for analyzing vast amounts of complex data.  
In the last 4 years, IBM has invested more than $14 billion in 24 acquisitions to expand its analytics capabilities. IBM has also dedicated more than 7,000 business consultants with industry expertise to help clients understand their data and put this information to use and launched a network of analytics solution centers across the globe. In IBM's third-quarter of 2010, IBM's analytics business grew 14 percent.   
Netezza will be integrated into IBM's Information Management software portfolio and the many industry offerings already available. This technology will also be an essential component of the smarter business systems that IBM is helping companies and organizations build to help address the complex challenges presented by the exponential growth of data. 
For more information on IBM Business Analytics, please visit the online press kit: https://www.ibm.com/press/us/en/presskit/27163.wss 
Follow IBM and Analytics on Twitter: https://twitter.com/ibmbizanalytics 
Follow IBM analytics on Tumblr: https://smarterplanet.tumblr.com/tagged/new_intelligence 
IBM YouTube Analytics Channel: https://www.youtube.com/user/ibmbusinessanalytics 
For more information on IBM Smarter Systems: https://www.ibm.com/systems/smarter/ 
*Source: IBM
(Visited 20 times, 1 visits today)