For Trick or Treaters  
Carry a flashlight. 

Stay on sidewalks.

Obey traffic signals.

Wear a watch you can read in the dark.

Make sure costumes don't drag on the ground.

Shoes should fit.

Avoid wearing masks that block sight.

Wear clothing with reflective markings.

Approach houses that are lit.

Stay away from and don't pet animals you don't know.
For Parents 
Make sure your child eats dinner before setting out.

Ideally young children should be accompanied by an adult.

If you buy a costume look for one that is flame retardant.

You should know where older children will be going.

Be sure children bring candy home before eating to be sure that it is safe to eat.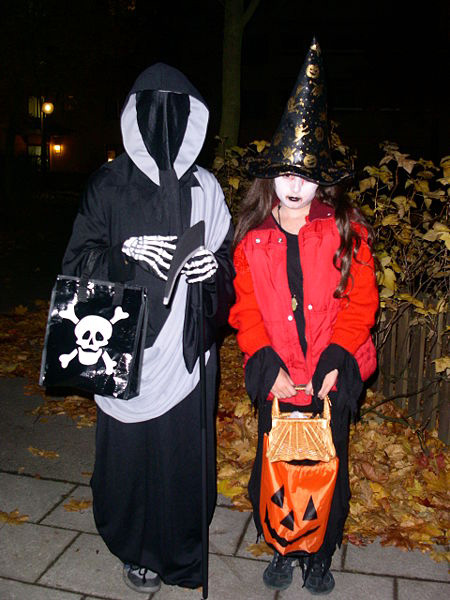 *Source: University of Maryland
*Image credit: Wikipedia
(Visited 9 times, 1 visits today)