The rocks of Colombia's Sierra Nevada de Santa Marta—the highest coastal mountain on Earth—tell a fascinating tale: The mountain collides and then separates from former super-continents. Volcanoes are born and die. The mountain travels from Peru to northern Colombia and finally rotates in a clockwise direction to open up an entirely new geological basin. Smithsonian scientists were part of a four-year project to study Santa Marta's geological evolution. Their findings are published in the October 2010 special issue of the Journal of South American Earth Sciences.
The study involved state-of-the-art geological, structural, paleomagnetic, geochemical and geochronological techniques applied by collaborators from universities and research institutions in several European countries and the Americas. "This integrated study represents a long-awaited contribution—particularly to the international scientific community who work in the circum-Caribbean—and fills a notorious gap in the picture of the region's geology," said Agustin Cardona, post doctoral fellow at the Smithsonian Tropical Research Institute.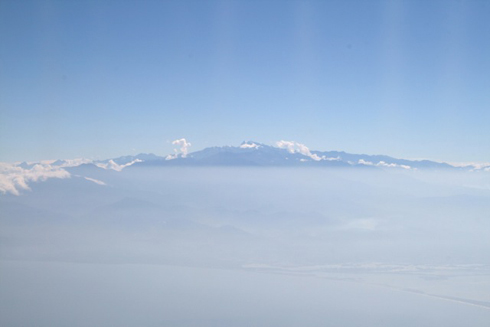 Image credit: Camilo Montes

 
The diverse rock record exposed in Santa Marta rests on an ancient foundation that is more than 1 billion years old. One of the studies links the foundation to other old massifs in the Americas.  Using the ancient magnetic field recorded in these rocks, the Smithsonian research group revealed Santa Marta's 2,200-kilometer journey from northern Peru to its modern position on the Caribbean coast of Colombia during the past 170 million years. 
Sophisticated laboratory analyses of Santa Marta rock samples also offered scientists an explanation of their origin as remnants of extinct volcanoes and mountains that once existed but were later obliterated by powerful geologic forces.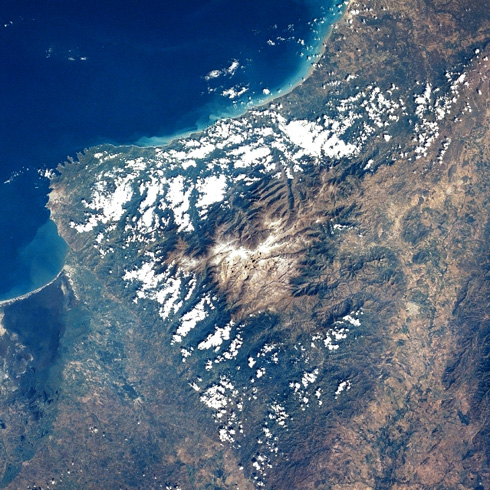 About the image: Sierra Nevada de Santa Marta. Source: Wikipedia

 
Other studies revealed observations pertaining to recent dislocations along the Sierra's bounding faults—evidence of historic earthquakes and a large submarine canyon carved in the floor of the Caribbean Sea.  "We hope that this contribution will serve as a catalyst to accelerate the pace of geological research along this margin of South America," said German Ojeda, co-leader of the research team and geologist at Colombia's Ecopetrol energy company. Sponsoring agencies included the geological and marine science research institutes of the Colombian government.

 
STRI, headquartered in Panama City, Panama, is a unit of the Smithsonian Institution. The institute furthers the understanding of tropical nature and its importance to human welfare, trains students to conduct research in the tropics and promotes conservation by increasing public awareness of the beauty and importance of tropical ecosystems. Website: www.stri.org.

 
*Source: Smithsonian Tropical Research Institute (STRI)
(Visited 21 times, 1 visits today)