Sometimes you have error checking, otherwise known as,
green triangles
in the upper-left corner of your cells in Excelsheet possibly suggesting errors in the formula in those cells.
Sometimes you get it if you type numbers into cells that were previously formatted as text.
Sometimes you get it if you import data into Excel from another source.
Sometimes you get it even you have calculated everything perfect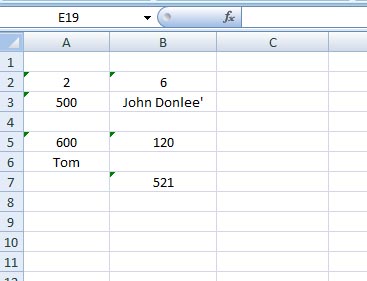 So how to turn these tiny green triangles off?
In Excel 2010 and later versions go to the
File
tab on the ribbon > click on
Options
In Excel 2007 click the
Office button
> then click on
Excel Options
Excel Options
window opens
Click on
Formulas
category in the left sidebar
From under
Error Checking
uncheck
Enable background error checking
Click
OK
.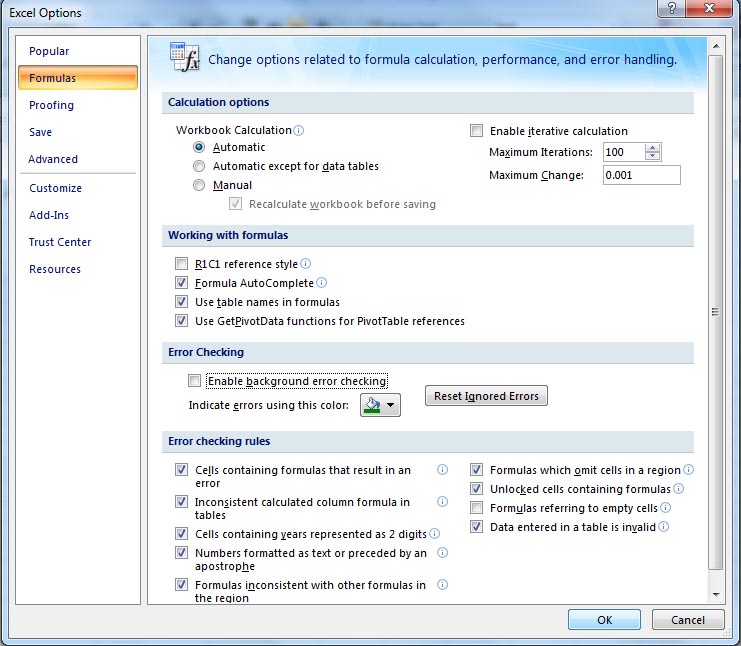 The green triangles should disappear by now.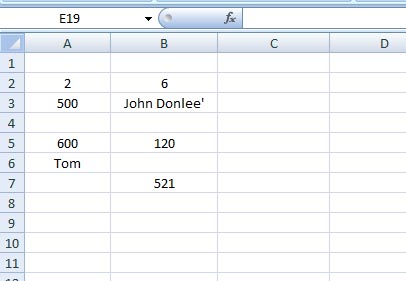 Have fun

*

Recommended

:
Read wonderful articles (English & German) on Science & Tech, Environment, Health and many other topics only on
BlogArena.
For comments of suggestions, please contact us:
info@shamskm.com