Excel has a function that capitalizes the first letter in each word:
=PROPER(text)
Let's see the following example. Enter in cell
B1
=PROPER(A1)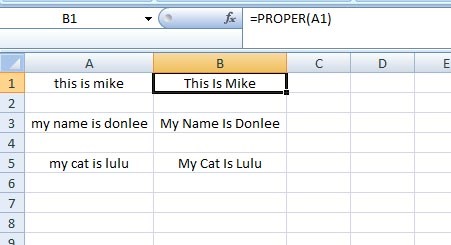 You may copy it down the column for the rest text strings.
*

Recommended

:
Read wonderful articles (English & German) on Science & Tech, Environment, Health and many other topics only on
BlogArena.
For comments of suggestions, please contact us:
info@shamskm.com