In Excel if you type any text within double quotes, it displays properly (like "John Donlee"), but in case of single quotes, it displays without the leading single quote. So if you type
'John Donlee'
, it displays
John Donlee'
as in the image below.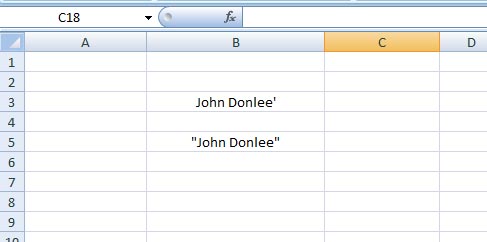 What you need, is to customize your cell format.
Right mouse click on the cell > click on
Format Cells...
Format Cells
window opens. Here from under
Category
click on
Custom
.
Under
Type:
enter
'@
> click
OK
.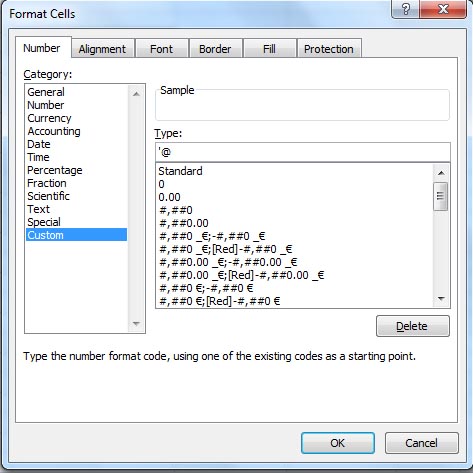 Now type anything using the single quotes, it will display your entries properly.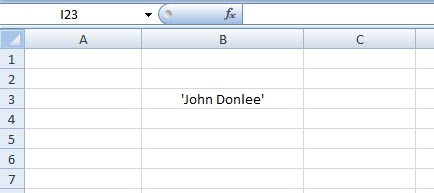 In case, if you need a whole colum full of entries within single quotes, then right click on the column heading, go to Format cells... and do customise as above.
Have fun

*

Recommended

:
Read wonderful articles (English & German) on Science & Tech, Environment, Health and many other topics only on
BlogArena.
For comments of suggestions, please contact us:
info@shamskm.com