Let's say, I would like to add 5 rows between cells A6 and A7.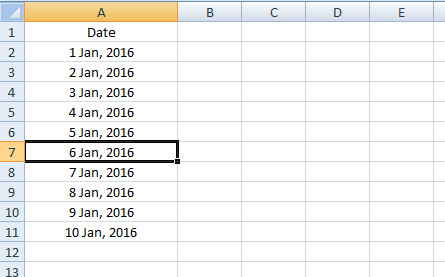 So select cell

A7

> right mouse click >

Insert...

> select

Entire row

. It will add a single row between the cells while moving the original cell A7 content down. Now press

'F4'

key four times (or more per your demand).

So now I have 5 rows inserted. But now I decided to insert 15 more rows (total = 20 rows).

So highlight the five rows you just inserted > press

'Ctrl + '

> select

Entire row

from the

Insert

window > click

OK

. It adds additional 5 rows. So now you have 10 rows.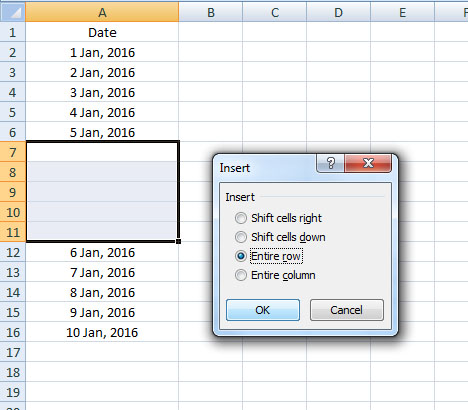 Press again

'Ctrl + '

> the

Insert

window opens again > select

Entire row

> click

OK

. Now you have 15 rows.

Repeat the procedure!!


By the way,

to insert multiple columns

, follow the same steps. In this case, you have to only select

Entire Column

from the

Insert

window





*

Recommended

:

Read wonderful articles (English & German) on Science & Tech, Environment, Health and many other topics only on

BlogArena.



For comments of suggestions, please contact us: info@shamskm.com