In Excel You can easily combine texts from two or more cells into one cell using the ampersand (&) operator.
See the following example: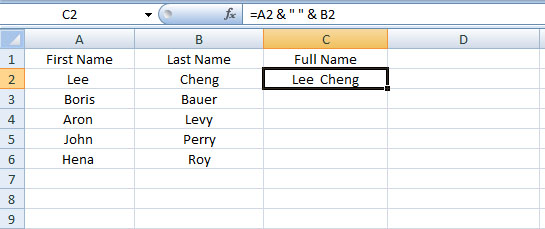 In cell C2 enter
=A2 & " " & B2
For the remaining cells simply copy the formula down the column. That's it.
In the following example you combine texts from three cells into once cell. That means for multiple cells just type
&" " &
after each cell you select. Give space between two quotation marks (
" "
).
As you now know the
ampersand (&)
operator is used to join the text strings. If you would only use it without the quotation marks (" ") in between it would combine the text string without any space, like the example below.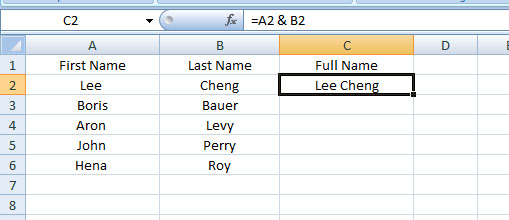 If you would use a comma followed by a space between the quotation marks
&", "&
, you wold have the following results.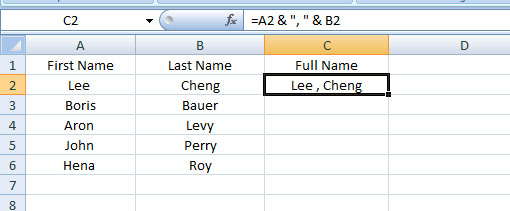 Have fun

*

Recommended

:
Read wonderful articles (English & German) on Science & Tech, Environment, Health and many other topics only on
BlogArena.
For comments of suggestions, please contact us:
info@shamskm.com