Microsoft Excel's
Text to Columns
is a powerful feature that can split texts into multiple columns. You find it under Data > Data Tools > Text to Columns . With the keyboard shortcut
ALT + A + E
you can also access this feature.

In the example below, I will split a list of email address into user names and domain names. It's a three step procedure.
First, select your data set (
A2:A10
).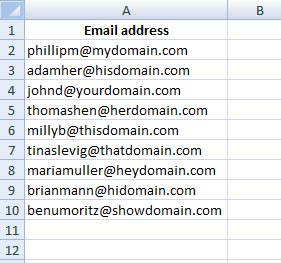 Under
Data
tab > from the
Data Tools
group click
Text to Columns
. This will open the Convert Text to Columns Wizard. Look, every wizard has a Data preview window to see how your data is taking new shape

Step 1:
select
Delimited
> click on
Next
. By default Delimited is always selected.
Step 2:
select
Other
. In the small box next to it enter
@
. You will see an immediate change in the Data preview window below. Click
Next
.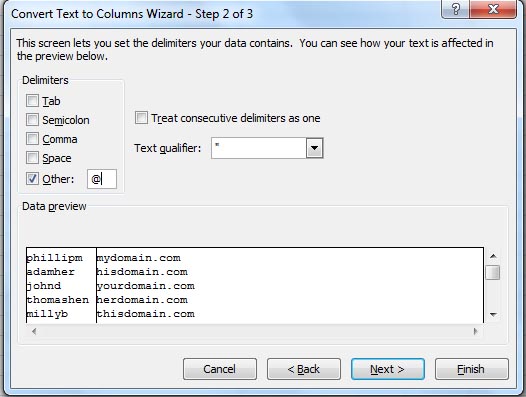 Step 3:
select cell
B2
as your
Destination
> click
Finish
.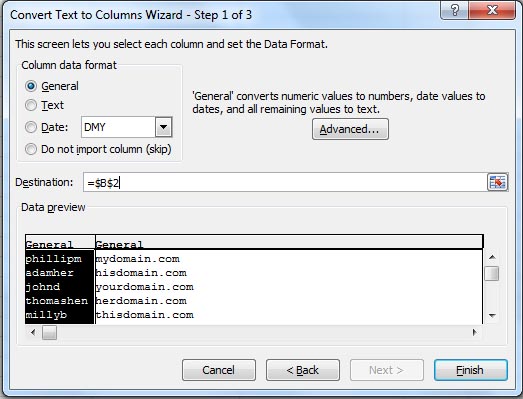 Your results are now displayed in cell B2.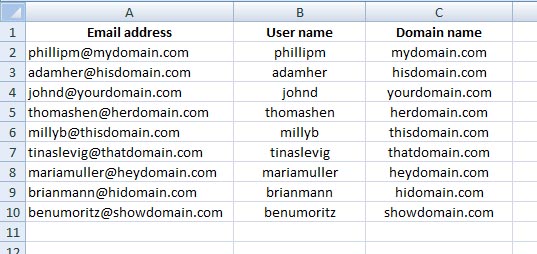 *
Short note
: What are delimiters?
Delimiters
are characters like commas ( , ), semicolon ( ; ), slashes ( / ) or special signs like @ that separate each field in your data. This example has
@
as delimiter, while you will work with texts, you can have
commas
or
spaces
as your delimiters (normally

).
So, have fun my friends

*

Recommended

:
Read wonderful articles (English & German) on Science & Tech, Environment, Health and many other topics only on
BlogArena.
For comments of suggestions, please contact us:
info@shamskm.com